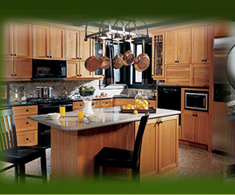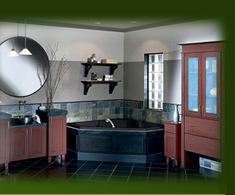 Our Privacy Policy

We at Plumbers Friend Supply, Inc., the owner of this Website, or Site: www.lowcountrykb.com want to thank you for visiting.

This Site, www.lowcountrykb.com, is owned and operated by Plumbers Friend Supply, Inc.

Within this document, Plumbers Friend Supply, Inc. may also be referred to as "Us" or "We" or Lowcountry Kitchen & Bath. We may also use the word "Our" which implies a belonging to Lowcountry Kitchen & Bath/Plumbers Friend Supply, Inc.
First and foremost, we want your visit to be pleasant, enjoyable, and informative. We also want you to feel safe and comfortable, not just in visiting our site, but in conducting business with us. You see, by visiting our site, you are conducting business with us.

This document refers strictly to Privacy Matters and concerns that you may have regarding your information. We have described our operations that would affect your privacy throughout this document in great detail, however we realize that you may still have questions. If you do have a question, or concern, you may feel free to contact us. Our staff will do everything possible to answer your questions and alleviate any fears you may have regarding your privacy in relation to our website and online business practices.
How We Collect Your Information
Site Forms - If you complete our website form such as the form on our Contact Us page, your information is then passed through to our database using Active Server Pages (ASP), a programming tool. Because we use ASP and a password secured database, we are making every effort to protect your information.

Cookies - We are not currently using cookies on our site.

Email - If you send an email to us, we will retain your email address on file, along with the message you sent to us.
What Information We Collect
The information we collect is limited to that information you enter through of our website form or any information you send us via email.


How We Use Your Information
Contact Requests - By completing our Contact Form on our Contact Us page, you are agreeing to be added to our Contact/Mailing List. This means we may, periodically, send you information, by email, in which we believe you may hold an interest. If you should receive such an email from us, you may choose to remove yourself at any time from our Contact/Mailing List, by sending us an email or by contacting us via telephone.

Whenever you submit information through our Contact Form, we consider your submission to be a request that we contact you.

You should know that we answer each contact request personally, either by email or by telephone. We will use the information you submit to respond to your request.
How Your Information is Stored
We store your information in our password secured databases and periodically, we download that information to our company's internal network, removing it from the server. We do not make any guarantees to the times or dates when we will be performing such tasks. Your information will remain in our archives for as long as we are required to retain it as mandated by Federal and South Carolina State Laws.
Our Responsibilities, Liabilities and Limitations Regarding Your Information
We will not sell, rent, lease, share or give your information to anyone not directly employed by Lowcountry Kitchen & Bath/Plumbers Friend Supply, Inc., unless we are subpoenaed to do so by law enforcement authorities. The only exception to this is if you violate any of the Terms of this Privacy Policy or Our Website Terms Of Use Agreement, such as submitting child pornography or using our email addresses to send spam mail. We will then do everything within our power to submit your information to the proper authorities.

Although we make every effort to protect your information, we can not guarantee that we will never lose it, as "crashes" and other unfortunate events occur. Therefore we can not and will not be liable for any crimes against us or our website such as theft, hacking, copying, republishing, redistribution, or other such illegal actions performed by individuals/entities not associated with Lowcountry Kitchen & Bath/Plumbers Friend Supply, Inc.
Children's Privacy
Our Site does not contain any information that would be of interest or value to children nor do we knowingly target children in any of our advertisements or advertising campaigns, including email campaigns or offline direct mail campaigns.

Additionally, if you are under the age of 18 years, you should not post anything through this website. If you are a parent of under-aged children, you should supervise them when they are visiting this website.

If, by an oversight on our part, you are a child or the parent of a child who receives information from this website, or any of the websites owned by Lowcountry Kitchen & Bath/Plumbers Friend Supply, Inc., you should forward a copy of the email to us immediately upon your receipt of the email.
Disputes
You should send any disputes to our Administration Department by email: administration@lowcountrykb.com or by U.S. Mail to the address included within the section "Contact Information" below. You may also reach us by phone at the number listed below or on our "Contact Us" page.
You may contact us as follows:

By Snail Mail:

Plumbers Friend Supply, Inc.
105 Sidneys Road
Walterboro, South Carolina USA 29488

By Email:

administration@lowcountrykb.com

By Telephone:

843.538.5817

By Facsimile:

843.538.6698

Hours of Operation:

Monday thru Friday

8:00 a.m. to 5:00 p.m.

Saturday - 8:00 a.m. to 12:00 Noon

Eastern Standard Time Zone
Thank you again for visiting our Website. We value your patronage.